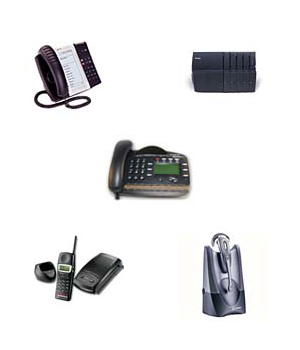 Telephone Systems
We install and service telephone systems. Our telephone systems are ideal for homes, small and medium size businesses, and retail applications. The following is a summary of the systems key features:
IP Telephone Systems (VOIP)
Scalable multi line, multi extension
IP telephone systems
Remote user/extension support
Voicemail
Easily managed through web interface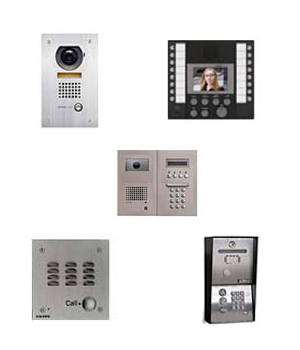 Intercom Systems
NW Security and Automation installs and services intercom systems, including telephone entry and video intercom..
Whether you need an intercom system for your home, business, apartment complex, or even a housing community. We have a system to meet your needs.
Telephone Entry - Telephone entry systems utilize a telephone line to call from a public area to a secure area where a tenant is located. Telephone entry systems can include a single button to call a single tenant, or may include a directory for multiple tenants. The cost to install a telephone entry system is typically lower than that of a wired system, but there must always be an active telephone line for the unit and each tenant must have telephone service to be reached.
Multi Tenant - Multi-tenant systems typically consist of multiple devices, one at entry door(s) and one in each tenant space, which are connected via wire. The system is not dependent on phone lines, and will work regardless of whether a tenant has phone service or not. The initial cost of a multi-tenant system is typically higher than that of telephone entry systems because there is more equipment and wiring.
Video Intercom - Video intercom units typically include a device at an entry point, and a device in each tenant space, which are connected via wire. The device at the entry includes a camera that allows the tenant not only to speak with someone at the entry, but also to see them.
An intercom system must provide the functionality you require, while having an intuitive easy to use interface. We can help design the best system for your particular application, contact us for a free estimate.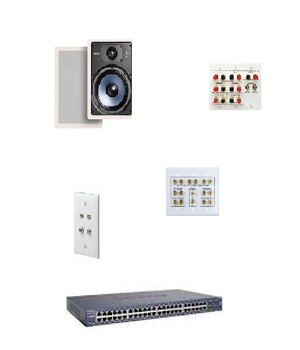 Audio, Video, Network, Data, and Voice
Need help setting up your network, distributed audio or video system, voice or data? We offer a wide range of commercial communications products and services. Please give us a call for more information.
Call us today to learn more about our products and services. Or fill out our contact form, and we will call you.
We provide communication services in Everett, Bremerton, Bellevue, Kent, Olympia, Seattle, Tacoma, and the entire Puget Sound area.