IP Phones
Want to get rid of that expensive land line, but still want a home phone? Do you need a home office phone? We can help you set up an IP based phone system.
Home Intercom Systems
Home intercom systems can provide convenience and help to increase security. With an audio video intercom system you can see and hear visitors without opening your front door until you know it is safe. Do you find yourself yelling from room to room in order to communicate with family members? With a whole house intercom system, you can communicate throughout your home without loosing your breath...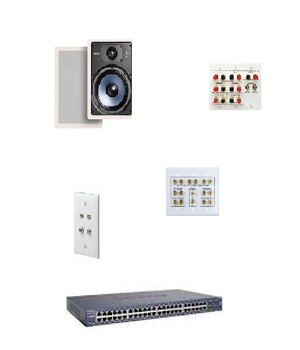 Data and Communications
Need help with your home network, distributed audio, or distributed video? Whether you need help with design, installation, or configuration, we can help.
Call us today to learn more about our products and services. Or fill out our contact form, and we will call you.
We provide IP Phone, Intercom, and Data services in Everett, Bremerton, Bellevue, Kent, Olympia, Seattle, Tacoma, and the entire Puget Sound area.